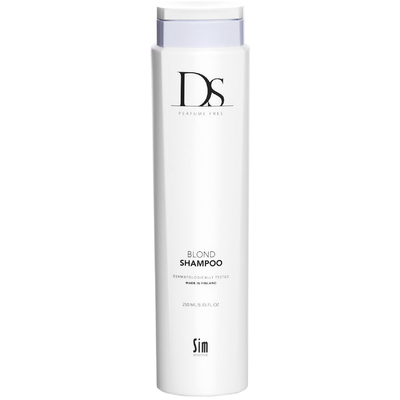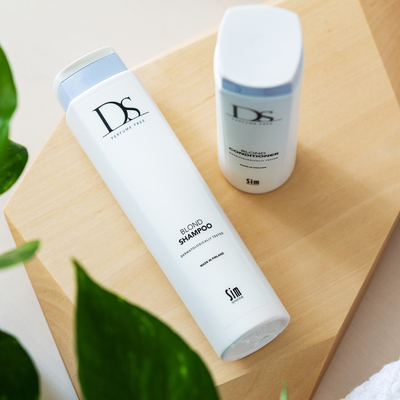 DS Blond Shampoo
Shampoo for blond, highlighted and grey hair
For blond, highlighted and grey hair
Hair in need of cool undertones
Moisturizes, adds shine and volume
Perfume free and vegan
Buy
Keeps hair bright and clear blond. Highly concentrated pigment-rich shampoo formula effectively neutralizes undesired warm shades increasing blonde shade brightness. Moisturizes hair. Adds shine, volume and thickness. Along with blonde and grey hair, perfectly suits darker shades that need cool tones.
Apply shampoo to damp hair, lather gently and leave on for 1-5 minutes. Rinse thoroughly.
6417150014841, 6417150014858
---
Tip: If you want a more pigmented end-result, apply a generous amount of shampoo onto towel-dry hair and leave on for 10-30 minutes. Attention! Due to pigment-rich consistency we advise you to wear gloves.