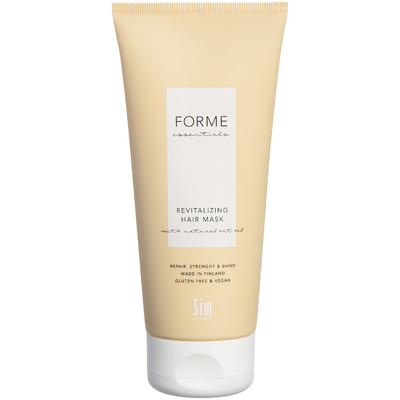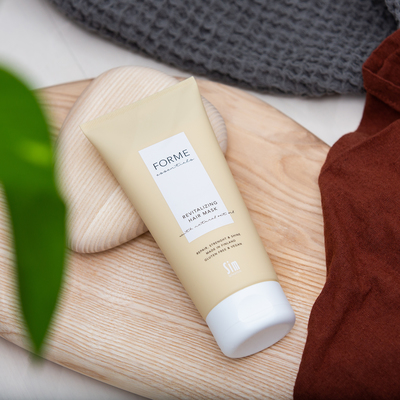 Forme Revitalizing Hair Mask
Nourishing hair mask
Strengthens and repairs hair
Adds shine
Adds manageability
Seals split hair ends
Vegan
Nourishing hair mask for dry, damaged and color-treated hair enriched with Oat oil. Smoothes and adds manageability. Oat oil effectively moisturizes and nourishes hair inside out. Leaves hair feeling stronger and adds a beautiful shine. Prevents hair color from fading.
Use: Apply to washed, towel-dried hair, leave on for 5-15 minutes and rinse thoroughly. The heat enhances the effect of the hair mask.
6417150023829
---
The mask specially developed for damaged, stressed and dull hair in need of effective hydration and vitality. Heat strengthens the effect. Apply the mask all over hair, wrap the hair into a towel or a turban and apply heat, like e.g. sauna. You can keep the mask in hair longer than recommended.